Lightning Network
Lightning Network Highlights from October
October saw continued exponential growth and innovation in the Bitcoin Lightning Network. A few highlights from the space this month...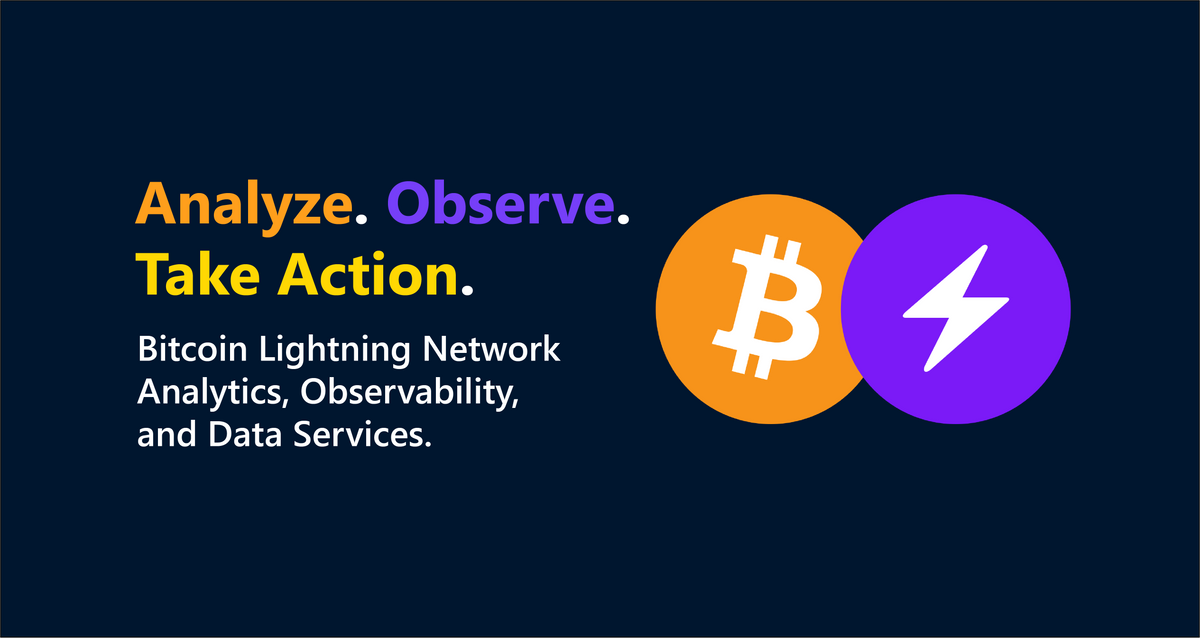 When we walk into Starbucks and order a coffee, we expect to pay instantly for our drink.  We wouldn't hang around for 10+ minutes while our payment processes.

This instantaneous medium of exchange property that we expect with money is something that Bitcoin does not natively have.  Bitcoin transactions are packaged into blocks, and each block is confirmed and settled every ~10 minutes (assuming fee priority).

While Bitcoin transaction settlement offers a 100x improvement over a 24 hour bank transfer, additional technology is needed to offer instant Bitcoin payments.

⚡ Enter the Lightning Network.

With the Lightning Network, Bitcoin can be sent instantaneously, no other token is required, and the transaction is peer-to-peer with no central authority.  Bitcoin has all of the properties of a perfect money, and with Lightning it has an immediate medium of exchange.

🌎 Scan and approve a QR code…Bitcoin payment is sent and settled immediately around the world on the Lightning Network.

In less than five years since its launch in 2018, the Lightning Network has more than 5,000 Bitcoin of publicly deployed capital (~$100 Million) and is growing at a *5%+ monthly* growth rate in terms of publicly deployed capital.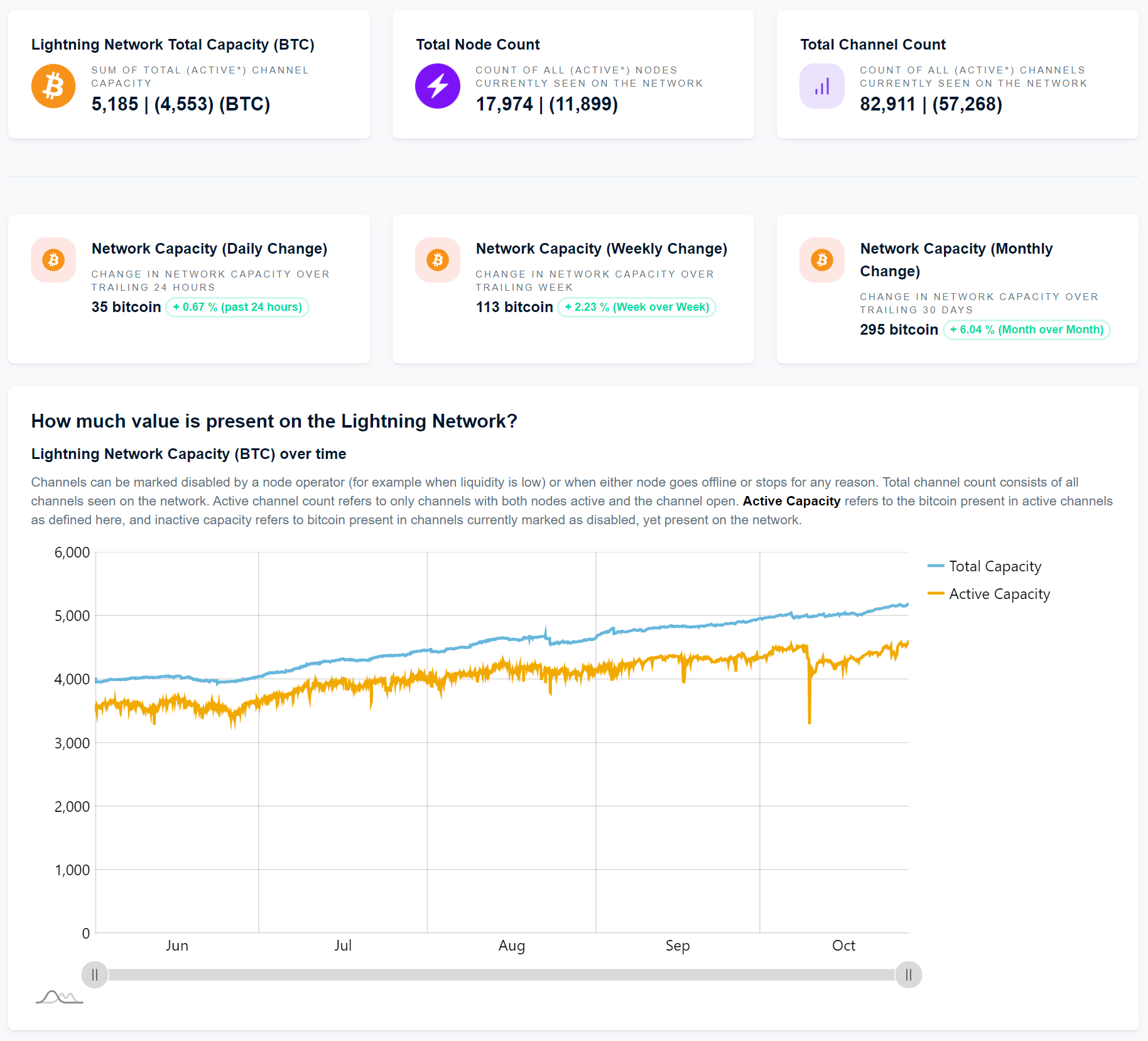 (Source: Exponential Layers network observability platform)

And there is incredible innovation at every level of the network.

Some highlights from this month...

⚡ River Financial launched River Lightning Services and published a comprehensive report outlining their incredible success with the Lightning Network.  In addition to a 98.7% payment success rate in September, River highlighted 5% *monthly* growth in their number of payment transactions routed (*20% growth in Q3*!)
---
⚡ LQwD Fintech Corp offers a vast array of data from their geographically distributed fleet of Lightning Nodes.  Just two weeks ago, they announced routing a cumulative total of 200 Bitcoin across ~100k total payment transactions.

---
⚡ At TABConf 2022 in Atlanta a few weeks ago, ACINQ presented their findings from operating the largest node on the network.  In addition to their 3k+ public payment channels, ACINQ showcased data of 10k+ private payment channels and volume of 150 Bitcoin relayed through their node in just one month.
---
⚡ And earlier this week, Cash App unveiled Lightning functionality.  (I already made my first Lightning payment through the app)

The Bitcoin Lightning Network continues to see exponential adoption, growth, and innovation in all areas.
---
Are you working with Lightning Network data?  
At Exponential Layers we offer custom data services and a network observability platform and would love to hear more about your Lightning Network data use cases.  Please reach out and get in touch (https://calendly.com/exponentiallayers/demo).